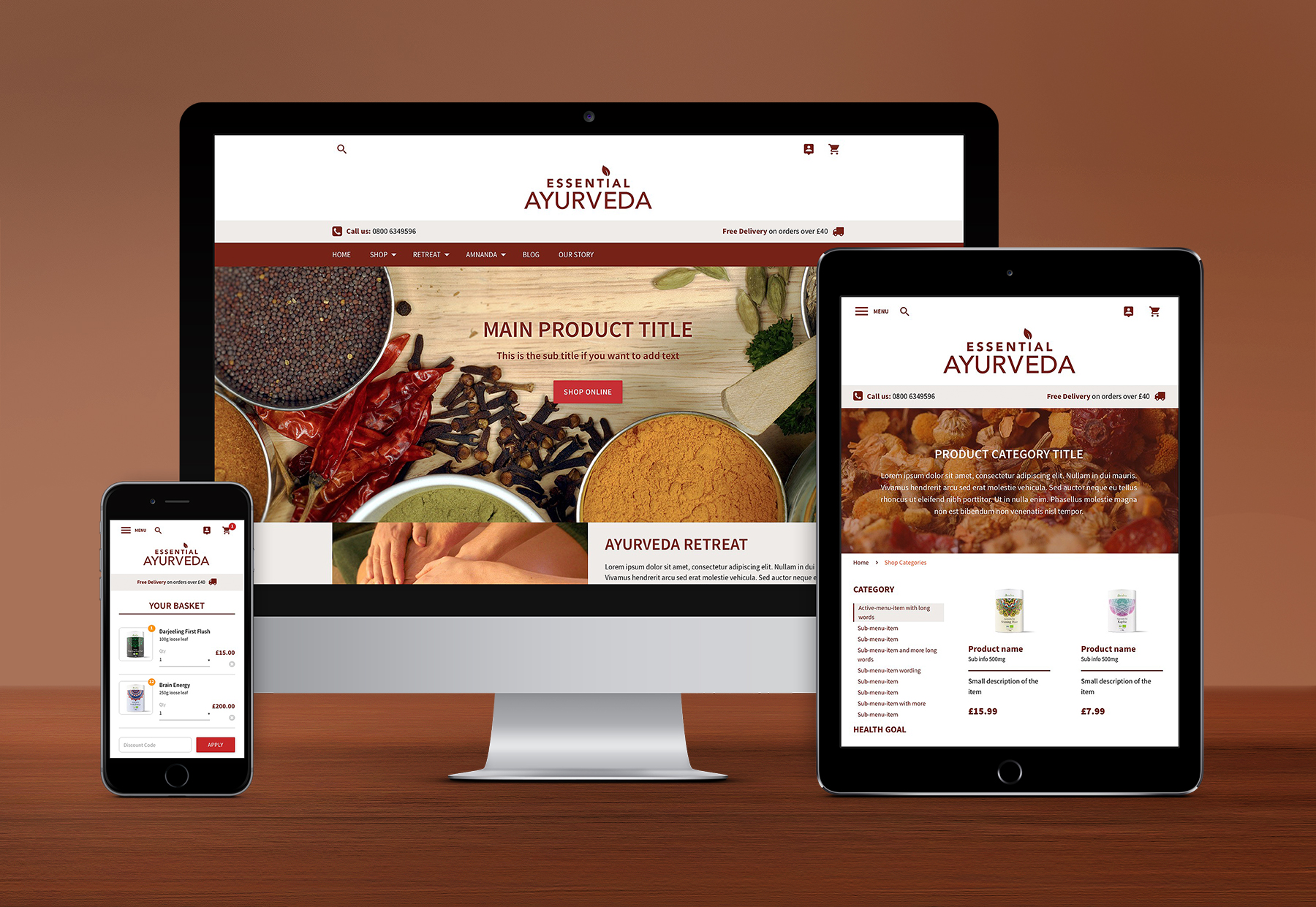 Essential Ayurveda
A business already trading wished for a rebrand, and a new e-commerce website.  Our previous print design for the client paved the way for them using some more of Strikemedia's skill-set.  We used an off-the-shelf e-commerce system, on the client's request, because it meant that within their budget they could have a full accounting package behind their website.  Worldpay was the client's existing payment handler and thus it remained.
Subsequently we undertook more print work, provision of product photography for the store, and retreat photography for the website.
In 2016 Essential Ayurveda required a complete website makeover and Strikemedia enthusiastically jumped at the opportunity to design and develop a new frontend.  The client requested that we work closely with another developer as they wanted to really push the marketing and had decided to use someone else for the shop build. the process did not run smoothly and despite Strikemedia's best efforts the external developer let Essential Ayurveda down. In the end they opted to go with an online ecommerce platform. We're sad to see them go!
"We have been using Strikemedia for all our website and promotional design since 2003. In this time we have found them to offer a very professional service and we have been very happy with all their work to date. Also, importantly, the after sales service is excellent. Whenever we have needed to adapt the website as our business grew we have found Wil and Ande very approachable, efficient and reasonably priced."