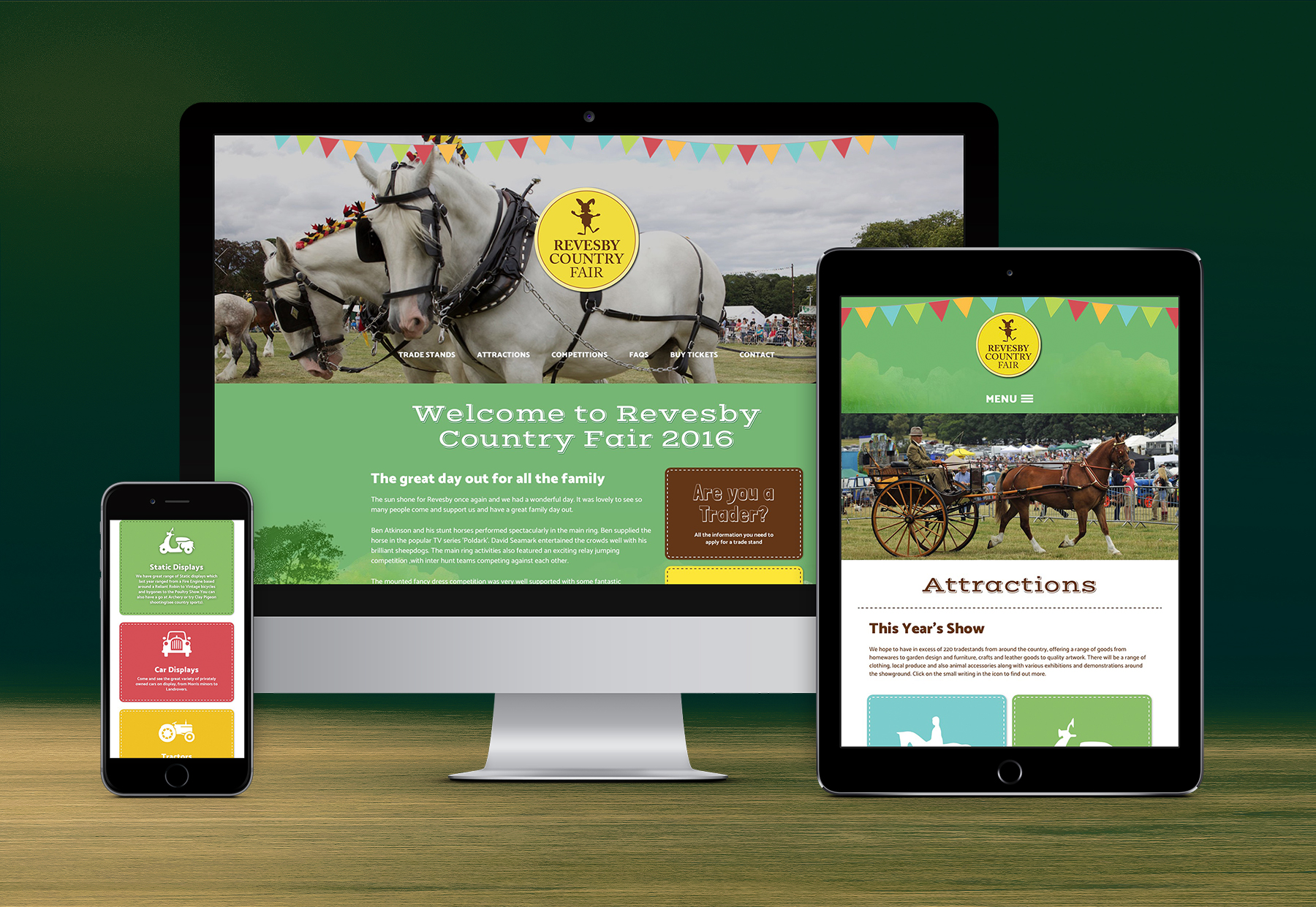 Revesby Country Fair
Revesby Country Fair have been a Strikemedia client since 2009. In the beginning we had been tasked with updating the branding and creating an illustrated character based on an existing idea, as it turned out the original rabbit was given a slight polish and used in the logo and subtly placed around the original 2009 site. We also created an illustrated guide/map of the fairground to act as a key for event locations. 
In 2016 they updated the entire original site and brought the functionality into the present day. The website is now fully mobile responsive and benefits from our improved CMS.