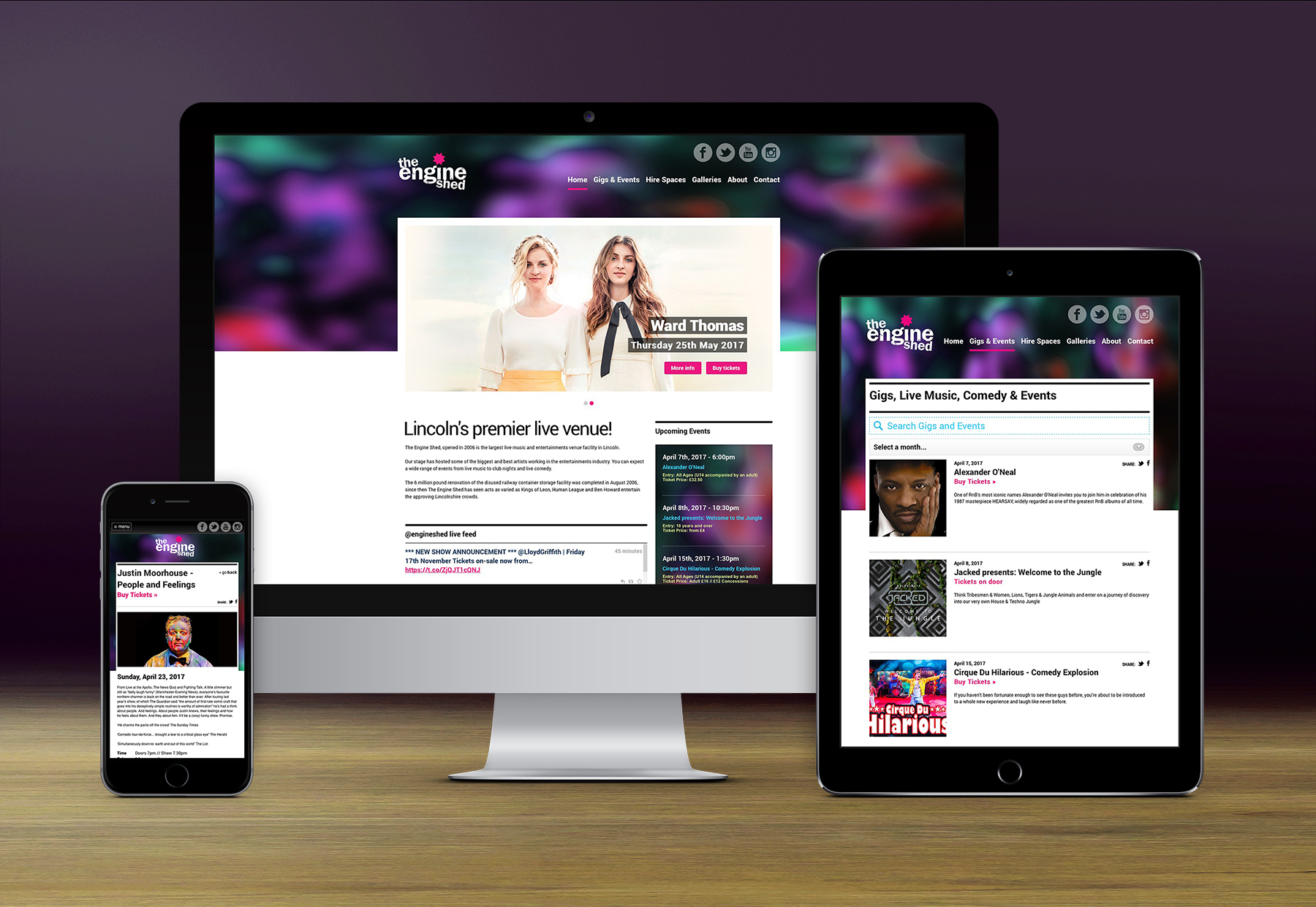 The Engine Shed
In 2006 the University of Lincoln launched its new student union, and they required a fully featured website and corresponding print work to go with the launch of a venue with high aims and well-established competition. 11 years on Strikemedia continued to provide a solid service including hosting and a fully mobile responsive website.
The Engine Shed already had a logo, but no pre-conceived ideas about colour or design;  with this element of freedom we were able to really play about with the form and give them a really bright selection of colours that fitted beautifully but may never have been conceived by the client.

As with all Strikemedia bespoke websites we installed our modular Content Management System that allows the client to handle the day-to-day running of a website; the Engine Shed receives 20,000 unique visitors each month and it is administered by only one promotions manager.  This ease of use translates to a very efficient system that can save institutions thousands of pounds by not requiring a dedicated team of staff.