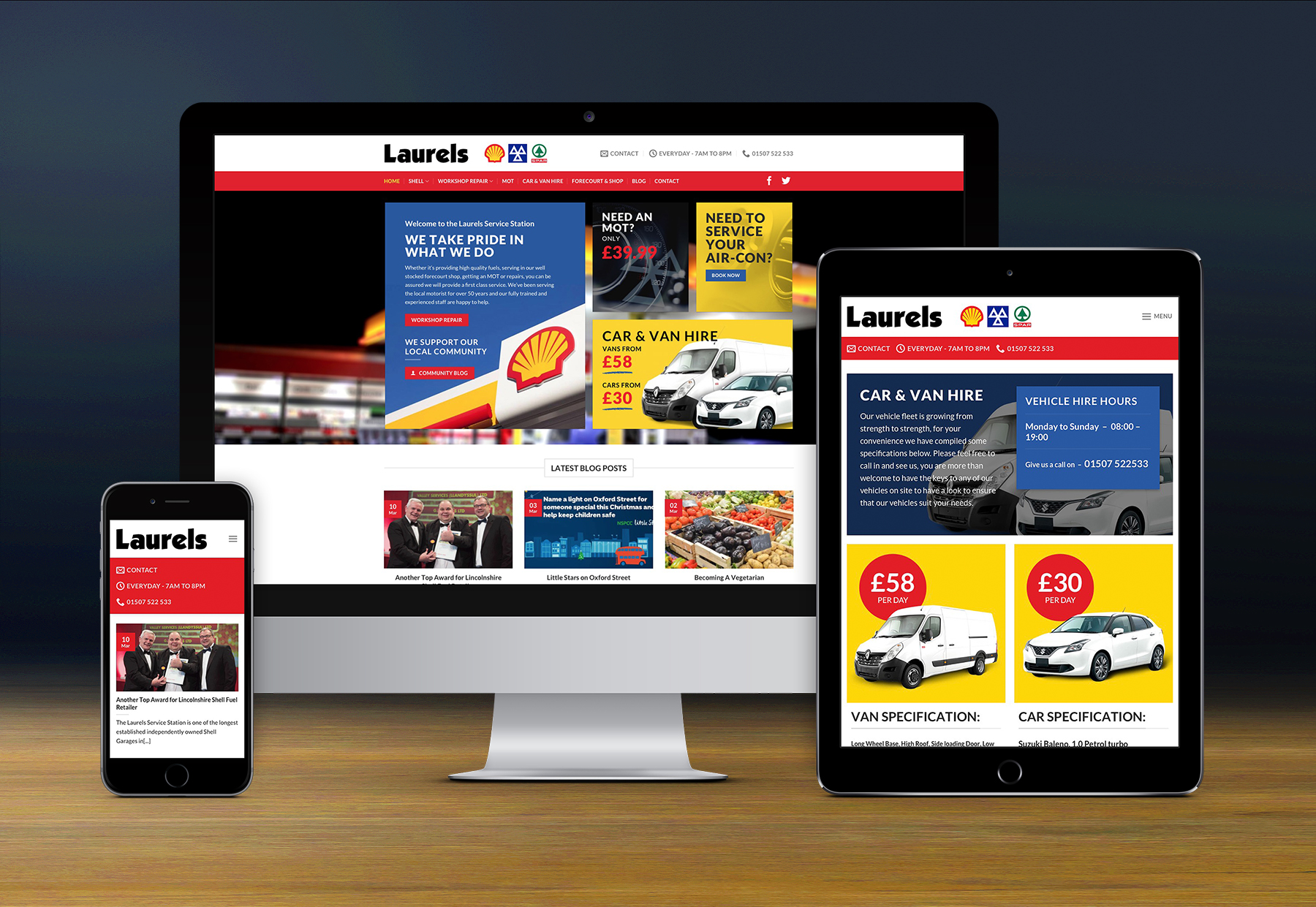 The Laurels Service Station
The Laurels Service Station are a Horncastle based Shell Fuel Retailer, Workshop, MOT Station, Car & Van Rental, Spar shop and all round Community Heroes! They've been serving the local motorist for over 50 years and have recently invested in a whole new forecourt and shop. 
As part of the new look and in keeping with the Shell branding Strikemedia were tasked with creating a website with a CMS to regularly update the community blog.
This project took just under 4 weeks from the initial concept to completion. All information was supplied promptly and the flexible build made it very easy to adjust and amend any of the site content. 
"Hi, just wanted to thank you both for all your efforts on the website. I am really pleased with it, seriously pleased..."