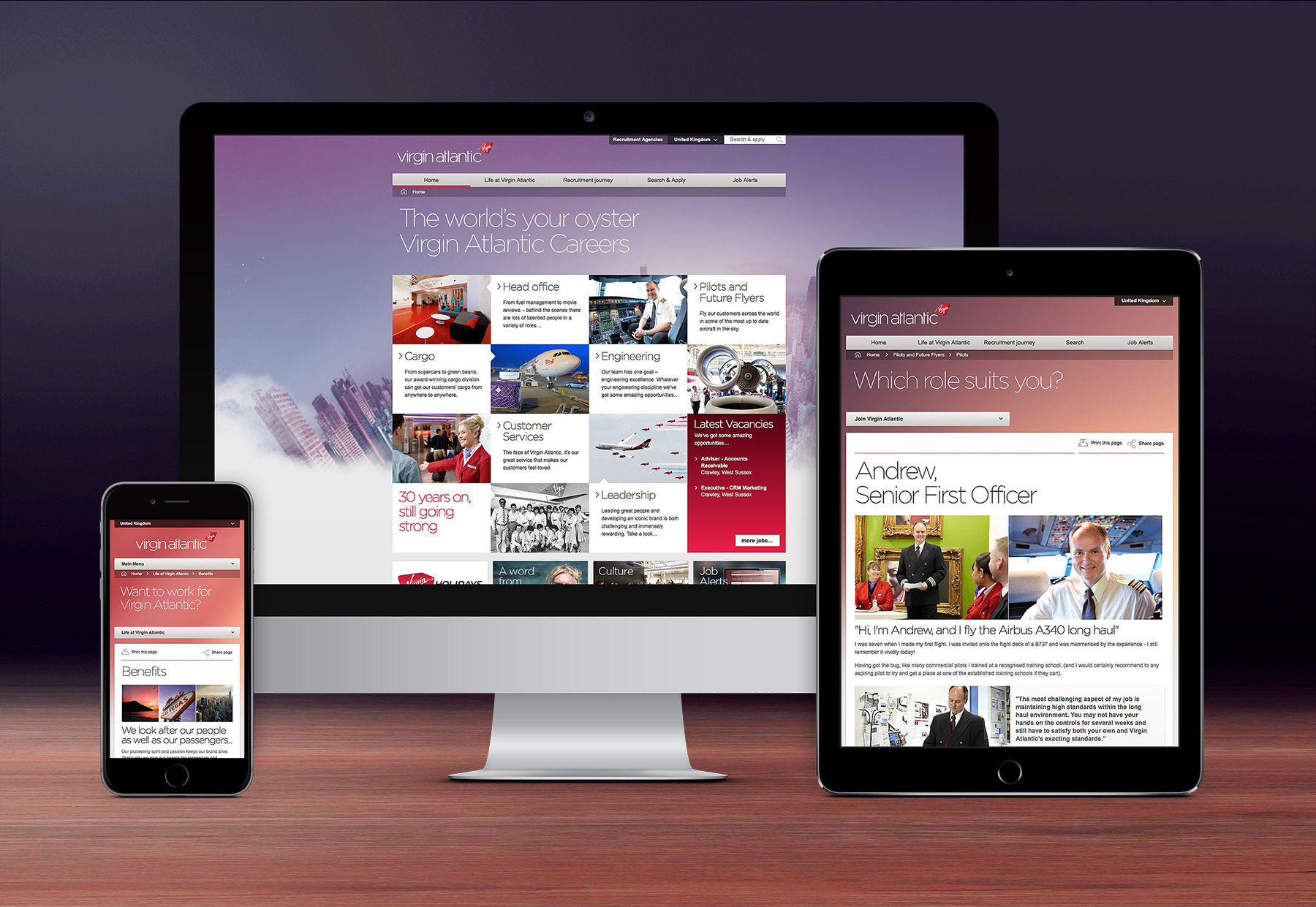 Virgin Atlantic Careers
Designed, built, and maintained by Strikemedia, the Virgin Atlantic Careers website was hammered with traffic and never let the client down.  For those in the know this site with no locally hosted video content was using about 150 gigabytes in traffic each month, with huge surges when it coincided with advertising campaigns.
Rare for a Strikemedia site, this one didn't have a CMS (Content Management System) so all updates were programmed by us as required.  We love a CMS, but we try to work in a way to suit the client.